Benefits of Impossible Things
News

We built Impossible Things for all of us. As working artists with thousands of images to edit, our own deadlines to meet, and high quality standards to maintain, we have a deep connection to the needs a professional photographer faces. When it comes to editing, we want speed, but not at the sacrifice of quality. We want convenience but not at the expense of artistry, creativity, and personalization.
With this understanding, we set out to create the most intuitive and most advanced AI editing solution – Impossible Things.
Here are the 7 primary benefits of our AI photo editing solution.
Edit Faster and Easier   |  Edit Better (with more consistency)  |  Use Your Lightroom Presets  |  Ditch the Training  |  Personalize Your Edits  |  Edit Any Number of Images  |  Use Our Advanced Features
EDIT FASTER AND EASIER
∙ Lightroom native
∙ Simple 2 step editing process
∙ Seconds per edit / Minutes per wedding
Let's start with speed and simplicity. Impossible Things is 100% Lightroom Native, so you never have to leave the program or waste time exporting/importing catalogs or wait for email confirmations. Impossible Things completes your editing while you watch.
In addition, each edit only takes a fraction of a second, so you can finish an entire portrait session in seconds or an entire wedding in minutes. In our simple process, all you have to do is select your images, select your style, and go!


EDIT BETTER (WITH MORE CONSISTENCY)
∙ 38+ slider predictions
∙ Lighting Condition Based Development
∙ Camera Profiles
Next, let's talk about the quality and consistency of the edits. The Impossible Things intelligently adapts 38+ separate slider predictions to turn your raw files into final images, ready for client delivery.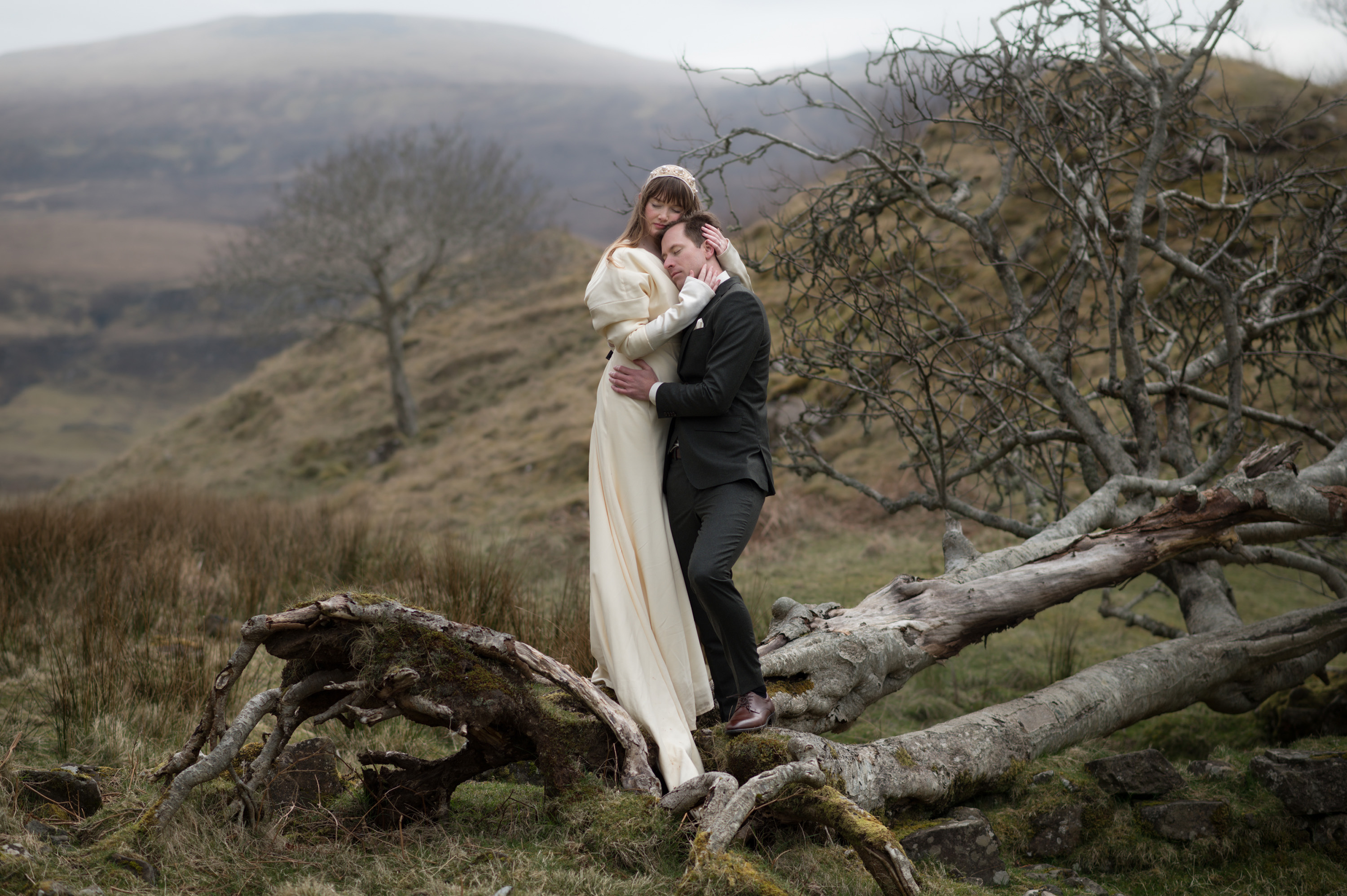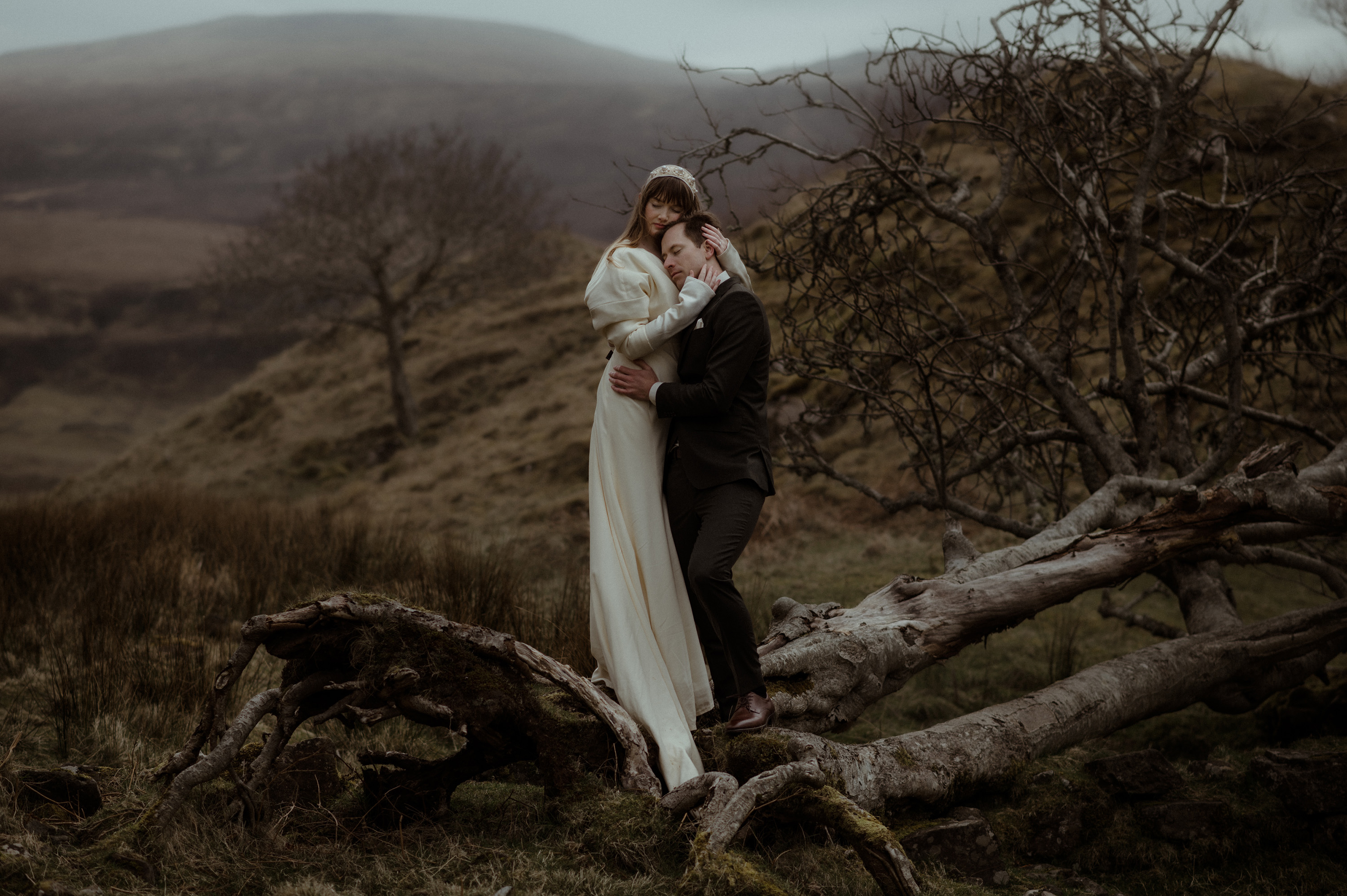 Image by The Kitcheners and edited with Emotive (Impossible Things)
Lighting Condition Based Development (LCBD) – The AI was diligently and consistently trained with over a million dngs using our patent-pending "Lighting Condition Based Development" system to adapt image color based on specific lighting conditions. The result is a model that recognizes and correctly edits in every common scenario a photographer faces, including tricky ones like mixed lighting, low light conditions, high dynamic range scenes, and more.
Camera Profiles – Our camera profiles were trained with over 200 unique camera models, and 300 different lenses, ensuring consistency across different makes and models. This is especially beneficial if you have multiple shooters using different camera brands.
USE YOUR LIGHTROOM PRESETS
∙ Blends with your Lightroom Presets (Patent Pending)
Impossible Things is the only AI editing solution that natively blends with Lightroom Presets without the need for additional training from the user. This lets you use all of the Lightroom presets you purchased, and even the ones you created yourself, with our advanced AI to output polished, ready-to-deliver images in seconds.
DITCH THE TRAINING
∙ No user training required
∙ Start editing right away
∙ Cloud Styles
∙ Artist Tuning
Start enjoying the benefits of the most advanced AI editing solution right away without the need to train your own profile with thousands of images. We've already trained our system with over 1 million dngs and fed them into a system that's always learning and improving.
Cloud Styles – You can either start with your favorite presets, or if you don't own presets or just want to try new looks, you can choose from our ever expanding selection of Cloud Styles. These are common styles we designed with the same detail and care as the rest of the DVLOP lineup of presets.
Artist Tuning – Artist Tuned Presets are easily recognized with a bold checkmark to the right of the preset (✔) meaning the preset designer has tuned the behavior of their preset to work best with Impossible Things. Adjustments are tunable from the cloud which gives the preset designer the freedom to continually tune and refine/evolve the preset as needed. The latest Artists tuning is always applied.
PERSONALIZE YOUR EDITS
∙ Intelligence Slider
∙ Custom Tuning
We recognize that every photographer is different and so the Impossible Things system is built for that. Want additional personalization? It's right at your fingertips. You can fine-tune your results with the Intelligence Slider and Custom Tuning. Let's dive into each of these.
Intelligence Slider – For more personalization, Impossible Things provides a whole new type of slider called "The Intelligence Slider." This slider allows you to determine exactly how much influence you want our predictive model to have over preset selections. Set it to zero and the preset stays static with our model only predicting Exposure, Temperature and Tint. Keep it at 100 and Impossible Things has full predictive capacity to intelligently adapt with 38 separate slider predictions.
Custom Tuning – For even more control, you have the option to use Custom Tuning, which lets you adjust a wide selection of sliders, such as exposure, temperature, tint, saturation, and more, to your exact specifications and tastes. Any changes you make are synced with the cloud and are accessible on any computer you log into.
EDIT ANY NUMBER OF IMAGES
Effortlessly edit any number of images, from a single image to thousands of images. Without the minimum image counts or cumbersome processes that other AI programs require, you can take care of your smaller sessions and one off edits with the same easy workflow as your large weddings.
USE OUR ADVANCED FEATURES
In addition to the features and benefits listed above, the team is constantly innovating and adding new features. Here are just a few of the features we've included upon release, with much more exciting wizardry on the way.
Adaptive Noise Reduction – Beyond static noise reduction or even ISO adaptive presets, Impossible Things takes into account both the in camera ISO settings and the predicted exposure compensation to find the best possible noise reduction settings on an image to image basis.
Adaptive Lens Correction – Combining pre-defined lens profiles with a little technical magic, Impossible Things can not only correct for lens distortions, but it can also correct for over or under vignetting caused by the profile itself. This helps make lens corrections significantly more useful and require little to no correction from you.
AI Masking Preconditioning – For users of Lightroom Classic 12 or later, Impossible Things offers AI masking preconditioning to enhance the subject of the photo or to provide some targeted retouching. We call it preconditioning because the final render isn't applied until you are ready so that it doesn't interfere with the speed of your workflow. AI Enhance Subject will isolate the subject of the photo and slightly darken and minimize everything else. AI Retouch Portrait will Isolate and smooth face and body skin, locate and whiten teeth, and find eyes to give them a gentle pop. These masks are subtle and designed to be used often and on everything.

Image by Jose Villa
We even have a future roadmap of inspired features, styles and tools. Impossible Things is primed by and for innovation and this is only the very beginning of our journey. For more on Impossible Things, check out Impossible Things – Under the Hood
Posted On

01.14.23

Posted By

Things